A Look at First-Time Homebuyers' Preferred (And Non-Preferred) Home Features
April 4, 2022 | Anthony Cosenza
As they dive into this unique real estate market, first-time homebuyers have clear ideas of what features they want in a home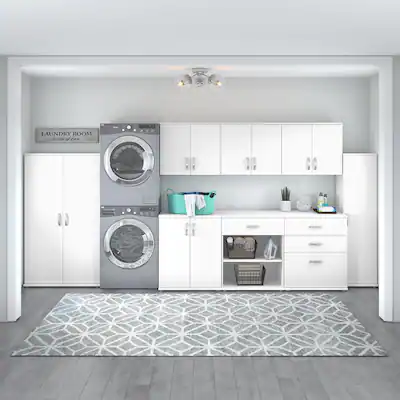 While today's market is currently favoring sellers, buyers are still putting their stamp on purchases. In their home searches, first-time homebuyers have some strong opinions on home features. We're going to have a look at first-time homebuyers' preferred (and non-preferred) home features.
If you've been keeping an eye on our blog here, you'd note that this isn't the first time we have been keeping tabs on the trends with first-time homebuyers. For an idea of some of the preferred home features from this demographic, we'll be looking at some recent data from Realtor Magazine.
In an odd mix, first-time homebuyers' preferences range from the classic to the more contemporary features of a home. They aren't into classic dining rooms right now, but oddly enough traditional laundry rooms top the polled wish list at 83%.
Classics like a true patio and walk-in pantry also are in the mix of top preferences at 78% and 80%, respectively. However, new hardwood flooring (80%) and water filtration systems (78%) also are on the top of the preferred features list of first-time homebuyers.
On the other side of things, there are some very specific facets to a home that first-timers are looking to avoid. Some predictable aspects are elevators (tops at 47% of people polled) and glass walls (41%).
Surprisingly, a wine cellar is not a preferred feature among first-time homebuyers (34%), nor is being close proximity to a golf course (42%). Golf courses usually are a feature of a community with a number of quality amenities, so this is a bit of a surprise finding.
This report from the National Association of Homebuilders provides valuable insight for REALTORS, sellers and buyers alike. Listing agents can get a grasp on how sellers can better market their homes with this information, while buyer agents can ensure their clients are seeing homes with preferred features.
---
---